Will Armstrong's goal is to educate homeowners on best practices for dealing with contractors.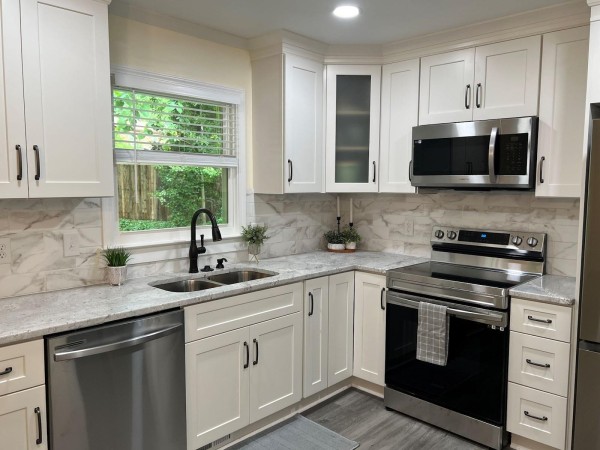 When it comes to hiring a contractor for a project, the average homeowner can face many potential problems. Finding a good contractor in itself can take a lot of time and effort. One wrong step and the homeowner could be faced with significant financial loss, a poor quality product, property damage, partially completed work and unnecessary stress. Armstrong mentions that "It's unfortunate, but bad contractors are far too common in this industry, and we're constantly called upon to clean up their mess."
Luckily, Armstrong shared some key takeaways on how best to approach contractors for your next repair or remodeling project.
Will Armstrong is the owner of Oak City Remodeling LLC, a licensed general contractor based in Raleigh/Cary, North Carolina. Will has been in this industry for many years. As an industry expert, he strives to educate homeowners on best practices for dealing with contractors.
Armstrong was a project manager for a Fortune 500 home builder. However, he had a latent desire to set up his own business. He combined his years of work and study to succeed in his business and his knowledge and passion for the industry. As a result, his company is built on quality workmanship, honesty, integrity and communication. His goal is to provide an excellent customer experience from start to finish.
As a reputable contractor in this field, Will is all too familiar with repairing the work of previous contractors commissioned by clients. His team has heard horror stories about the horrible experiences their clients have had with previous contractors. Armstrong's goal is to put an end to these horrible customer experiences by educating homeowners how to deal safely with contractors.
According to Armstrong, here are some of the best practices every homeowner should follow:
– Free estimates: Look for contractors who will provide free estimates and are willing to take the time to view the job in person.
– Portfolio: Ask the contractor to share their website, pictures of recent work, reviews and recommendations.
– License: If the project requires a permit or is worth $30,000 or more, the contractor must have a general contractor license (you can search online to verify and confirm it is in good standing).
– Insurance: The contractor should provide evidence of general liability insurance and professional association insurance (for 3 or more full-time employees).
– Connection: Check if the contractor is tied. While not always necessary, it's nice to have.
– Communication: Look for a contractor who is a great communicator and is professional and organized from the start.
– Payments: Be tired of high down payments and try to pay only after completion. If the contractor states that it is material, you can offer him to buy the material before the start of the job.
– Records: Keep records of all receipts and payments to the contractor.
– Warranty: Look for contractors who have a guarantee process on their work.
– Reviews: Look for customer complaints online and check with the Better Business Bureau to see if any complaints have been filed against them.
Armstrong explains, "There are a few other suggestions I'd like to share with you. Ultimately, though, it's important to be cautious and exercise due diligence when dealing with new contractors. i really love what i do. So if you have any other questions or concerns, please feel free to contact us through our website."
For more information, visit: https://www.oakcityremodeling.com
Follow @oakcityremodeling on Instagram and Facebook for updates.
About Will Armstrong:
Will Armstrong is a former Fortune 500 construction company project manager, real estate investor and current owner of Oak City Remodeling LLC. As an industry expert, he hopes to educate homeowners on how to deal with contractors for different jobs, how to find a great contractor, and how to avoid being taken advantage of.
media contact
Name of the company: Oak City Remodeling LLC
Interlocutor: Will Armstrong
E-mail: Send e-mail
City: wear
Federal State: North Carolina
Country: United States
Website: oakcityremodeling.com